Oh, hi. I didn't see you there. I still don't because that would be creepy.
For this assignment I had to pick a topic of passion and research it on an online database (which had a lot of technical issues by the way). I wanted to talk about something to do with movies, but many topics were way too broad, and the sources covering them were way too long to read. I couldn't find much information on some directors, but eventually I decided to talk about director Wes Anderson (in full: Wesley Wales Anderson) in celebration of the release of his latest movie, The French Dispatch, after its prolonged postponement due to the pandemic. 
In total, Anderson has directed, written, and mostly produced 10 films, including 2 stop-motion animated features (Fantastic Mr. Fox and Isle of Dogs). He's done a few commercials on the side as well. He was born in 1969 in Houston, Texas.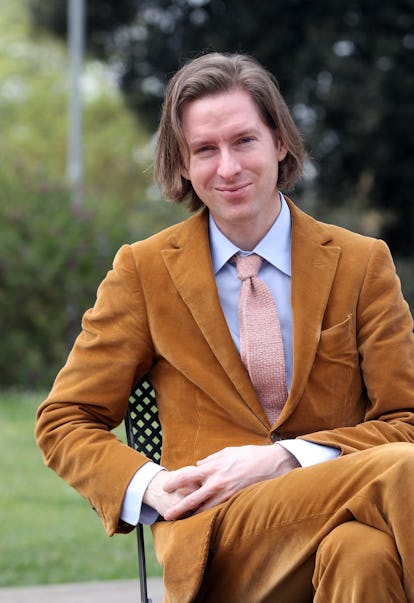 His movies are known for their immaculate and unique visual style revolving around colours and symmetry (and the font Futura). They have been described as looking like dollhouses. 
It makes you wonder what's going inside his head to come up with these films. Luckily, an interview for Time Magazine tells us a bit about this thought process.  
Wes Anderson movies tend to have a vintage look. Anderson likes to shoot on film, and a lot of his movies are set in time periods. He changes around aspect ratios based on the era and uses classic hit songs. And though Anderson's films aren't all for kids, they are often seen as having a sort of childlike whimsy and fun, contributing to a sense of nostalgia. Isle of Dogs feels nostalgic, and it's literally set in the future.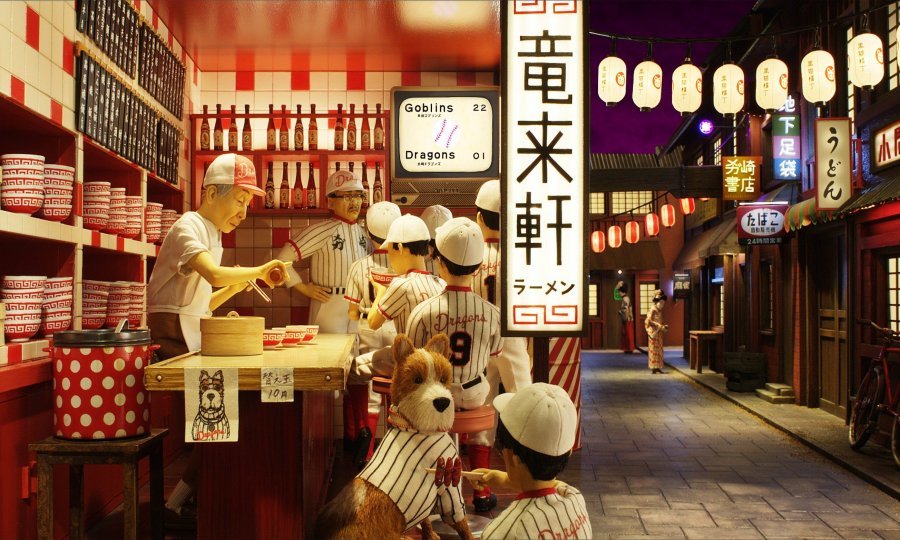 In this interview we learn a bit about why Anderson's films contain this aspect. 
When location-scouting for The Grand Budapest Hotel, Anderson saw many grand hotels that he eventually used as inspiration for his set built upon an abandoned German department store. Looking back on all of the once grand buildings of the 30s, he says "It's hard not to sometimes feel like, what a drag. We had something great here. Most places have changed radically. It is usually for the worse, a bit."
In the end though, Wes Anderson's style doesn't come from hard rules. He's just doing what he likes by instinct. Production designer and frequent collaborator Adam Stockhausen says "In a funny way, I still don't really know what a Wes Anderson movie looks like. It really is from scratch each time. There are no magic decoder rings. It's not a formula." 
Wes Anderson may not always know exactly what he's doing, but he always knows exactly how to do it. Owen Wilson (Anderson's friend and collaborator for over 30 years [and the voice of Lightning McQueen]) compares him to a ship's captain. He says "with Wes, you know he's definitely steering the ship and doing exactly what he thinks is best for the movie." 
Speaking of Owen Wilson, aside from the incredible visuals, Wes Anderson's films are worth a watch for their star-studded casts. Despite Anderson having seemingly very specific visions for his works, he is very much a team worker. "It's a collaboration," he says. "[Costume designer] Milena Canonero and [composer] Alexandre Desplat and these actors and all these voices … You cannot end up with the same thing if you change those names and keep mine." This is likely why Anderson attracts so many A-listers to come back to his movies and has a large group of frequent collaborators.
Also of note is cinematographer Robert Yeoman and screenwriters Roman Coppola and Noah Baumbach (Owen Wilson and Jason Schwartzman also co-wrote a few movies). 
Tony Revolori, whose debut was in Grand Budapest, says working with Anderson is "a bit like he makes a tailored suit, and he makes it exactly the way he would like it, then finds someone to fit it. When you put it on, you're able to walk wherever you want with this great suit." 
Ultimately, while Wes Anderson's films aren't for everyone, he's undeniably a very talented, precise man, and a good coworker, and I would certainly recommend you give his movies a watch.